Ernie Dingo heads effort to lift vaccination rates in Pilbara region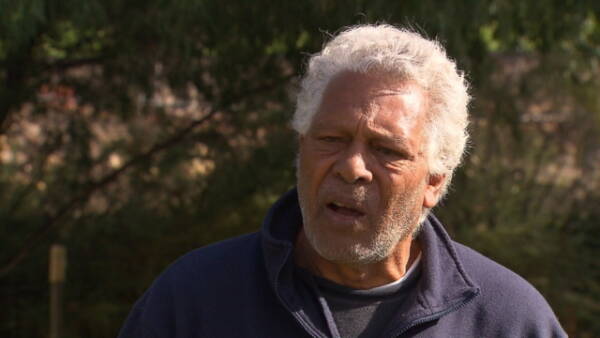 TV personality Ernie Dingo will tour rural Western Australia as part of a federal government campaign to increase vaccination rates in the region.
The campaign is called 'Vax The Outback', and will involve a two month tour with a particular focus on the Pilbara region, where there are some of the lowest vaccination rates in the country.
Western Australia has the lowest rate of vaccination amongst Aboriginal people aged 16 years and over, around only 31 per cent are fully vaccinated and 46 per cent are partially vaccinated.
"With the vaccination of the lowest rate in the Pilbara region, you can go in there and say 'you've got to do this' but we're talking about community people who love to sit down and have a yarn," Ernie told Liam Bartlett on 6PR Mornings.
"We're talking about an older generation, people who are isolated from the metropolitan lifestyle.
"If you're gonna go out there … don't throw things at them, what's their opinion, what things do they have to say?
"They've never been heard before, they've been told to things, so go and have a yarn with them."
Press PLAY to hear more below 
Image: 9news