Empty cereal boxes on our shelves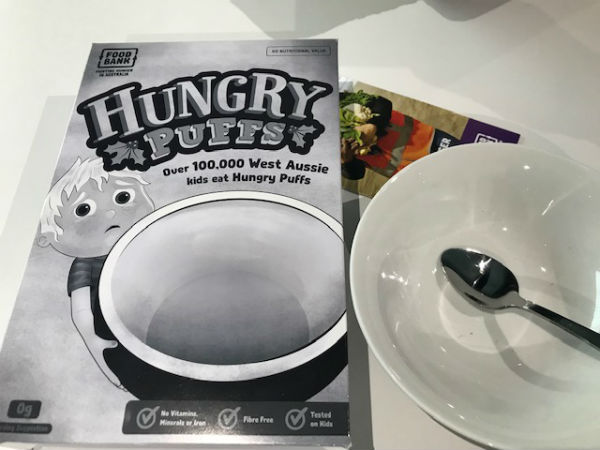 Over 100,000 West Aussie kids go without breakfast in households where food is almost a luxury, so Foodbank is making it easier for us to donate.
Hungry Puffs boxes will soon be stacked on IGA stores across WA, the empty cereal boxes are a physical reminder of what some kids have to eat.
Greg Hebble is the CEO of Foodbank WA and says people can take a cereal box barcode to the register and quickly and easily donate $5 and that will proved meals for 10 West Aussie kids.