Earthquake hits Perth on Friday morning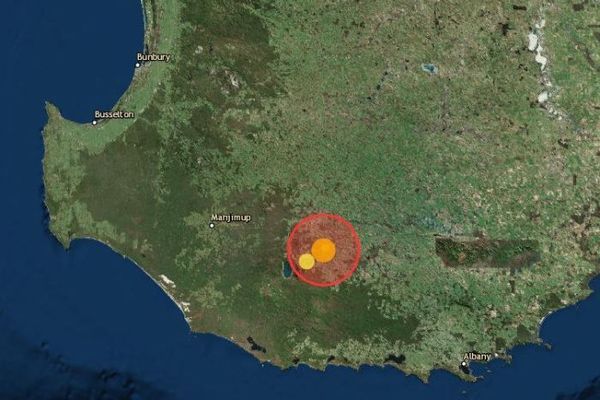 A magnitude 5.4 earthquake was felt around suburban Perth just after 5am this morning. A number of residents around Manjimup, East Fremantle, Gosnells all called in to 6PR Breakfast to tell Steve and Baz they were shaken awake by the tremor.
Professor Chris Elders from Curtin University's School of Earth and Planetary Sciences told 6PR Breakfast the earthquake struck around Lake Muir this morning but it's not the first time this year.
"That's a very similar size to the earthquake that occurred back in September that a lot of people also felt in the Perth District."

Michael Muir is a cattle farmer from Lake Muir, the epicenter of the earthquake, and says he felt the tremors from 7pm Thursday night and his cows were shaken.
"Funny thing, I was looking out the window at them and they just stood their looking at me and thinking God knows," Mr Muir told Steve and Baz.