Eagles make top eight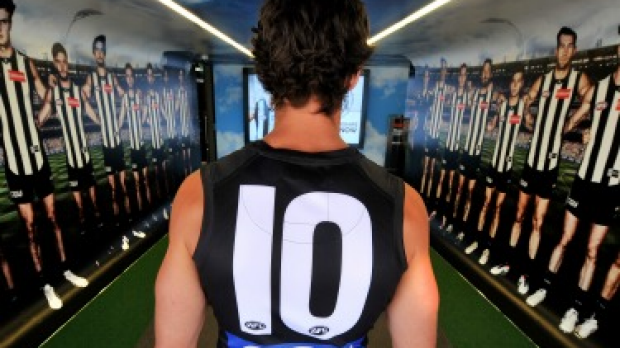 Collingwood continues to lead the way off the field, this time in the world of social media.
After researching the numbers of both Facebook 'likes' and Twitter 'followers', 3AW has found Collingwood has the most love on social media, with over 253,000 likes on Facebook and nearly 60,000 Twitter followers.
Essendon is right on the tail of the Magpies, with nearly 250,000 likes and 48,000 followers.
Despite the recent bleak years from St Kilda, the numbers show that their fans are still on board when it comes to social media interest, with nearly 133,000 Facebook likes and nearly 29,000 Twitter Followers.
Greater Western Sydney was at the bottom of the table for Facebook likes (34,364) and the Western Bulldogs have the least Twitter followers, with just over 20,000.
View the ladders below:
FACEBOOK:
| | |
| --- | --- |
| TEAM | FACEBOOK LIKES |
| Collingwood       | 253,451 |
| Essendon            | 249,743 |
| Carlton | 157,793 |
| West Coast Eagles | 152,308 |
| Hawthorn            | 148,932 |
| Sydney | 135,383 |
| St Kilda | 132,983 |
| Richmond            | 126,819 |
| Adelaide              | 116,306 |
| Fremantle           | 107,173 |
| Geelong               | 72,805 |
| Gold Coast          | 69,891 |
| Brisbane              | 69,457 |
| Port Adelaide    | 67,740 |
| Western Bulldogs | 60,018 |
| North Melbourne | 57,612 |
| Melbourne         | 37,357 |
| GWS      | 34,364 |
TWITTER:
| | |
| --- | --- |
| TEAM | TWITTER FOLLOWERS |
| Collingwood       | 56.8k |
| Essendon            | 55.3k |
| Carlton | 47.9k |
| Sydney | 43.2k |
| Hawthorn            | 41.4k |
| Adelaide | 39.4k |
| Richmond | 39k |
| Geelong | 38.5k |
| West Coast Eagles | 33k |
| Fremantle           | 30k  |
| St Kilda | 28.7k |
| Melbourne         | 26.4k |
| North Melbourne | 26k |
| Port Adelaide    | 25.3k |
| Gold Coast          | 23.9k |
| GWS | 21.5k |
| Brisbane              | 21.1k |
| Western Bulldogs | 20.2k |
OVERALL:
| | |
| --- | --- |
| TEAM | OVERALL |
| Collingwood       | 310,251 |
| Essendon            | 305,043 |
| Carlton | 205,693 |
| Hawthorn            | 189,792 |
| West Coast Eagles | 185,308 |
| Sydney | 178,583 |
| Richmond | 165,819 |
| St Kilda | 161,683 |
| Adelaide | 155,706 |
| Fremantle           | 137,173 |
| Geelong               | 111,305 |
| Brisbane              | 95,457 |
| Gold Coast          | 93,791 |
| Port Adelaide    | 93,040 |
| North Melbourne | 83,612 |
| Western Bulldogs | 80,218 |
| Melbourne         | 63,757 |
| GWS      | 55,864 |
Stay up to date on breaking news with 6PR on Twitter