Eade's Rocket for NAB Challenge travel schedule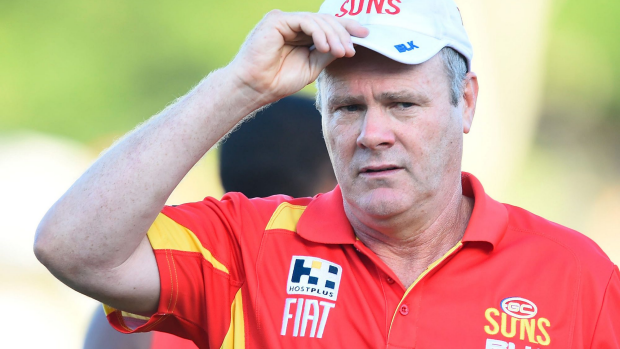 Rodney Eade has criticised the AFL's NAB Challenge fixturing with his Gold Coast Suns forced to endure the longest trip in the game to Western Australia.
The Suns will play the West Coast Eagles in the second round of the NAB Challenge at HBF Arena.
Eade was not complaining about the overall travel schedule but said he just though there was more logical way of doing things.
'I just can't believe the two northern state teams – the two Queensland teams and two Sydney teams – can't play each other in the NAB Challenge,' he said.
'The two West Australian teams play the two Adelaide teams, so one travels and (one) at home and alternate that.
'And Melbourne teams play each other and they can play in country Victoria and it actually mitigates the travel distance.'
Listen: