Dylan Voller lawyer slams NT Government as 'incompetent morons'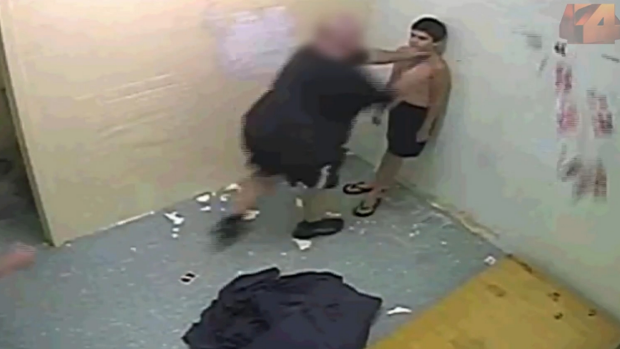 The lawyer for one of the boys abused at the Don Dale Detention Centre in the Northern Territory has slammed the territory's government as 'hapless, incompetent morons'.
Four Corners vision that aired on Monday night, showed repeated abusive actions against Dylan Voller, including being stripped naked, assaulted by guards and strapped to a chair with a hood covering his head.
Lawyer Peter O'Brien said Voller believed the abuse was normal within the juvenile system, and lead to his behaviour and use of drugs when released to the outside world.
Mr O'Brien has also told Gary Adshead while his client is no angel, there's a real possibility Voller can be rehabilitated.