Duchess Dons Perth Parasol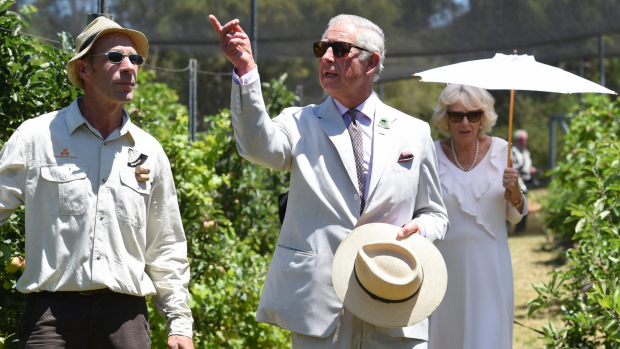 A Perth parasol company is being noticed worldwide after gifting a specially designed parasol to the Duchess of Cornwall on her recent visit to Perth with Prince Charles.
Casey Bryden is the co-founder and a designer at Sunbella and commissioned for the parasol to be given to Camilla for her visit to sunny Perth.
The idea for Sunbella came from Casey's mum who works as a nurse; she had seen many women suffering with skin cancer and thought there needed to be another option of sun protection in our extreme conditions.
More info here at their website: http://www.sunbella.com.au/the-duchess-parasol.html
Casey Bryden spoke to Peter Bell on Afternoons about her design hitting the world stage…