Drugs, Doof and Dills Stereosonic festival marred by violence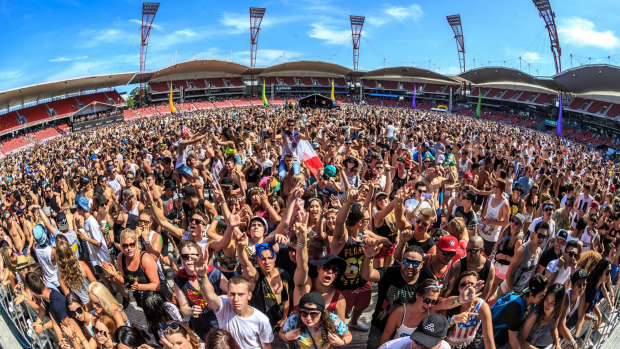 About 120 revellers were arrested for drug offences during a sniffer dog operation at the Stereosonic festival at the Melbourne Showgrounds.
Ecstasy, methamphetamines, cocaine and cannabis were among the drugs seized at the music – or 'doof' – festival.
Six people have been charged, nine were cautioned and 102 of those caught received drug diversions.
55-year-old 'Mark' told Ross and John he was offered drugs.
"He pulled out these little red pills and said 'Hey mate, you want some?', and I said 'No'," he told.
"If the police think they actually did well, I'm sorry guys but I was in the crowd and so many people were trying to sell pills, powders – it was unbelievable."
Ross: "It sounds like we need to get the sniffer a ticket; we need the dogs inside."
LISTEN: Ross and John re-enact a Stereosonic drug bust, and talk to 'Mark'
WATCH: A brawl breaks out at the Sydney Stereosonic