Friday drama as the Dockers and Tigers play out the first draw of the season!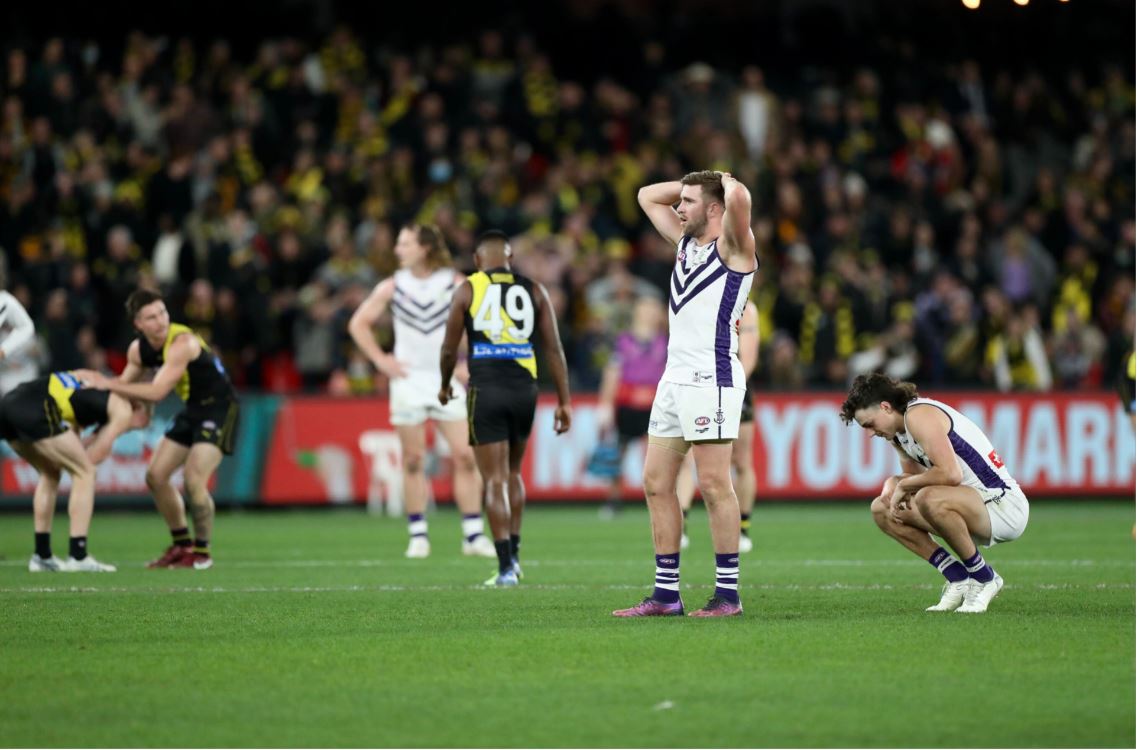 The Dockers and Tigers have played out a thrilling finish under Friday night lights at Marvel Stadium, resulting in the first draw of the season.
Richmond's Noah Cumberland taking a mark within scoring range with only a few seconds remaining but playing on as the siren sounded, costing the Tigers a shot at the win.
The Dockers' night further soured with skipper Nat Fyfe subbed out in the third quarter with a hamstring injury.
The final score:
Richmond: 7.10.52
Fremantle: 7.10.52