Cats Scratch Dockers On Wet Monday Night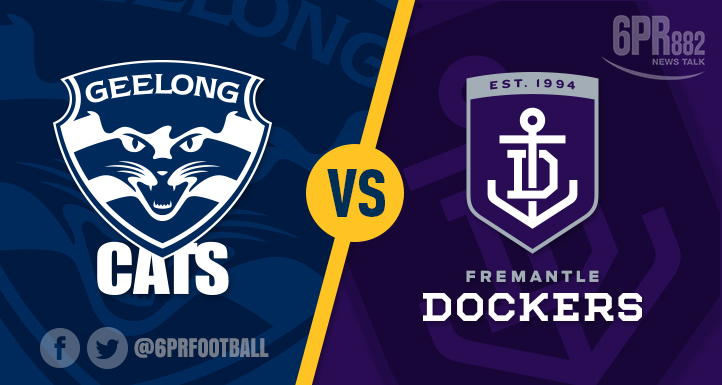 The Dockers have narrowly avoided their lowest ever score thanks to a terrific goal to Caleb Serong late in the game.
It was a rare highlight in a game dominated by the Cats who won 6.12.48 to 2.4.16.
Tom Hawkins proved too big and strong for the undermanned Dockers defence booting 3 majors, Cam Guthrie handling the conditions well collecting 30 disposals.
Serong played his best game for the club so far with 22 disposals and a goal, Matt Taberenr was their only other goal kicker.
There's further bad news for the Dockers injury list… Darcy Tucker finished the game in the first term with a hamstring injury.
Michael Walters finished the game on the bench with a similar injury and Sean Darcy and Blake Acres also went to the pine with injury concerns in the fourth term.
Reece Conca joined the call team post game to discuss the 32 point loss.
The Dockers swung a late change before Monday night's clash with Geelong.
Tobe Watson making his debut. Brennan Cox a late out.
The Coach joined us pre-game to explain why.