Disharmony at Fremantle?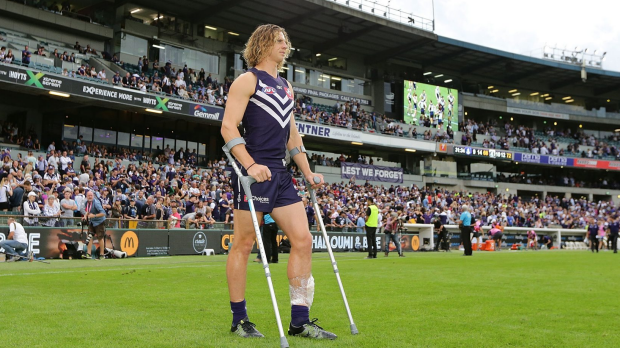 Brad Hardie has hinted there is disharmony at the Dockers on the back of their 0-5 start to 2016.
Karl Langdon read out an SMS in which a listener said they felt Nat Fyfe was selfish.
Brad responded with: 'There are some rankles down there. I'm hearing noises … if I'm hearing noises in Melbourne I'm sure you're hearing noises over there in Perth.'
Karl Langdon said: 'No leaky boat over here yet, Brad.'
It comes after Brad Hardie revealed he believed a mistake was made in the Fremantle captaincy vote.
Brad said he believed Fyfe was ahead in the vote when one player stood up and said he thought there was a mistake.
The recount led to David Mundy being appointed as the Fremantle captain for 2016.
Listen:
Listen to Brad from February 15.