Dingo facelift complete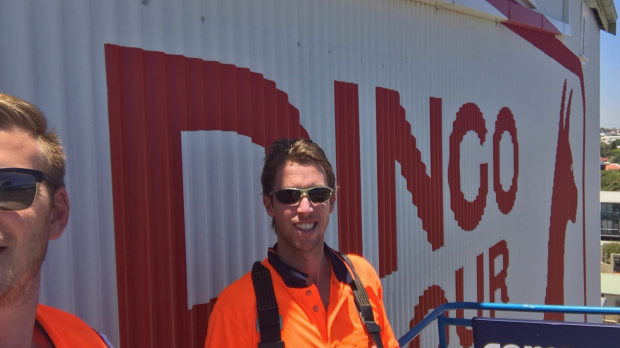 It would be hard to find a more iconic sign in WA than the Dingo Flour sign in North Fremantle and it has just completed it's latest update on Friday afternoon.
Project manager, Ryan Partridge, spoke with Simon Beaumont on 6PR's Afternoons show only moments after the painting facelift was finished.
The entire project was quite an ordeal with the painters wanting to keep the slight 'imperfections' in the design.
Listen to the full interview here…