Diehard Dees fans make the dash to Perth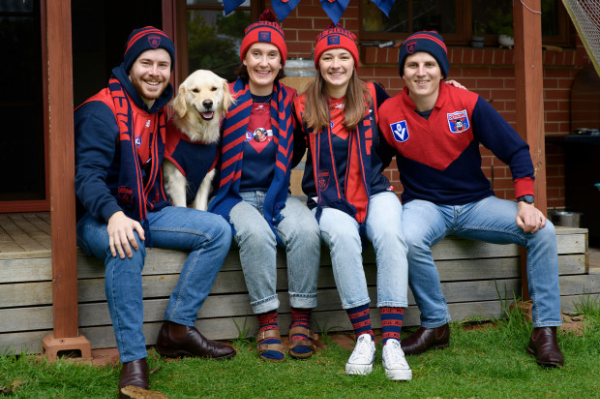 A family of South Aussies who claim to be "the biggest fans out there" are hoping to witness a fairytale grand final win by their beloved Melbourne Demons.
The Wootton's will fly to Perth for their first visit on Saturday morning, making it in time for the twilight bouncedown between the Dees and Bulldogs.
Speaking with Gareth Parker, siblings Nina and Charlie admitted they have a swag of rituals up their sleeve they believe will help propel their team to a win.
"We're going to having Crispix cereal because Gawny claims him eating the cereal was the reason they won against Geelong," said Nina.
Charlie admits it's "been tough" being a Demons supporter.
"I've sat at games where we've lost by 20 goals.
"But now we've come good it feels even better after going through those tough times.
"We just love the team, we love Maxy [Gawn], and we're so excited to come Perth."
Press PLAY to hear more about the Wootton's superstitions: 
(Photo: Bec Searcy/Financial review)