Did hero Socceroos goalkeeper cross the line on sportsmanship?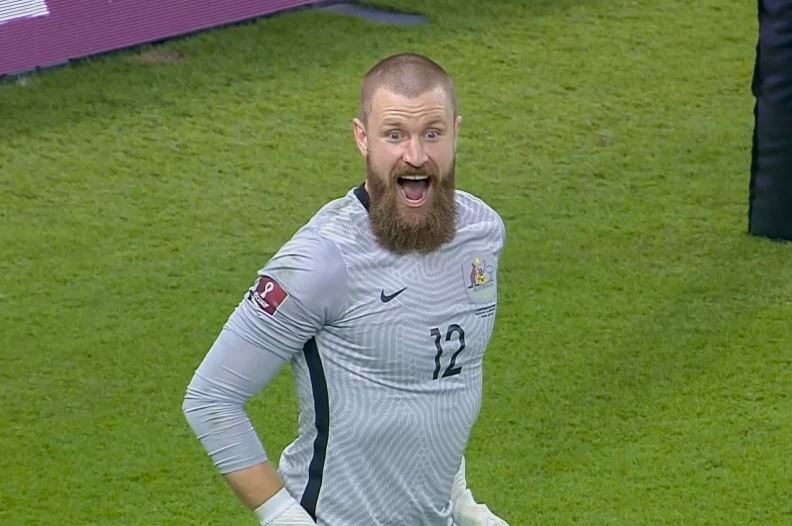 Stand-in Socceroos goalkeeper Andrew Redmayne became a national hero when his epic save this week secured Australia's spot in the 2022 World Cup later this year.
But now he's being accused of bad sportsmanship after throwing his rival Peru goalkeeper's water bottle that detailed notes of Australia's penalty spot-kickers over the stadium fence while he was in goal.
Sports journalist, soccer nut and host of the podcast 'Keepups', Daniel Garb, told Millsy at Midday host Steve Mills he was shocked people are suggesting Redmayne cheated via his actions.
"We're talking the big, bad world of world football here, where you try and gain any advantage you can," he told Mills.
"Australians in football have been far too nice for far too long.
"I guarantee the South Americans and the Europeans they would not hesitate for a second to do something like that, if it means getting their nation to a World Cup, one of the biggest sporting events on the planet.
"So we should be hailing and saluting Andrew Redmayne for the presence of mind in that situation, amid the pressure, to think like that and garner an advantage like that."
Tap PLAY to hear more of the interesting sportsmanship debate between Mills and Garb