Designer breed puppy fraud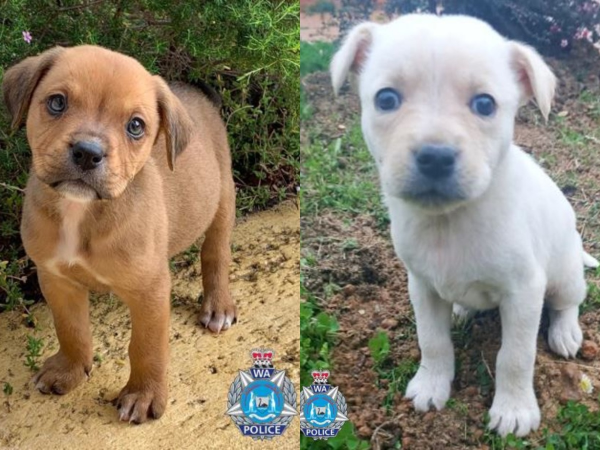 The public are being advised to be wary of buying puppies online after two recent fraud cases.
A man bought a Labrador-Rottweiler cross from a website where the seller provided a fake Responsible, Professional Breeders Association number as well as stating the pup was microchipped.
A DNA test revealed the puppy didn't have any Labrador or Rottweiler in it but was a mix of five different breeds.
In another case, a woman bought a puppy online which was advertised as nine weeks old, yet following a visit to the vet it was determined to be malnourished, only six weeks old and likely from a puppy farm.
In both cases, these people paid thousands in cash for their new furry family member.
WA ScamNet's Paul Cvejic said it's worth doing a few checks before handing over your money.
"If they claim to a be a breeder, give Dogs West a call.
"Meet the dog and ask for vet bills and check ups and then verify with that vet.
"We recommend people don't pay by bank transfer, try and meet them and pay by cash."
He also said COVID-19 has meant there's been an increase in puppy scams.
"Since June this year we've had 61 reports of puppy scams.
"We've seen a total loss of $84 520."
Anyone with information regarding these incidents is asked to call Crime Stoppers on 1800 333 000 or online at www.crimestopperswa.com.au
Listen to the full interview and pet buying tips here: