Department of Conservation backflip: wildlife manager stood down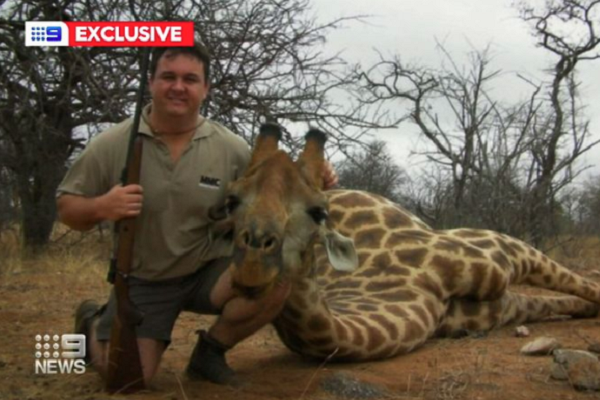 Jewell Crossberg has been removed from his acting district manager position in Esperance for the Department of Biodiversity, Conservation and Attractions.
Photos had emerged of Mr Crossberg posing with dead animals at a South African game ranch.
Although the act of shooting the animals under those circumstances is not illegal, the public were concerned about the position he held.
The Director General Mark Webb confirmed in a statement that Mr Jewell Crossberg has now been removed from his position:
"The images published in the media last week are not reflective of the department's values
or the outstanding wildlife conservation work that our partners, staff and volunteers deliver
across Western Australia every day.
"Subsequently, I have made the decision to remove Mr Crossberg from the acting district
manager position in Esperance.
"Future recruitment undertakings, particularly for leadership positions within the Department,
will prioritise strong values alignment with the Department and any potential successful
applicant."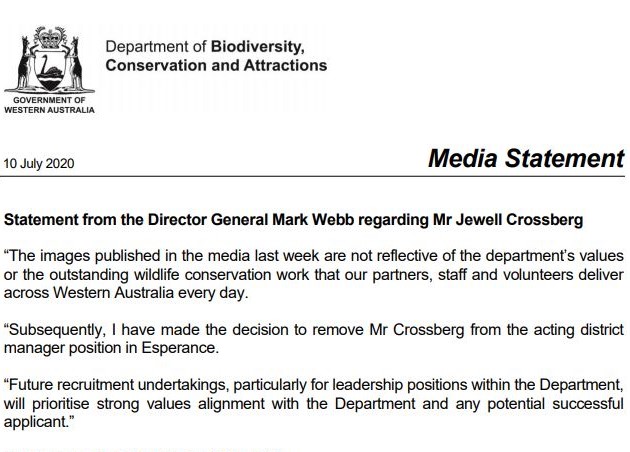 A protest was planned for Friday morning calling for the dismissal of Jewell Crossberg from his position, but was cancelled because the job was done.
Click PLAY to hear from protest organiser, Grant Stewart.