Deja vu (all over again) in ODI 2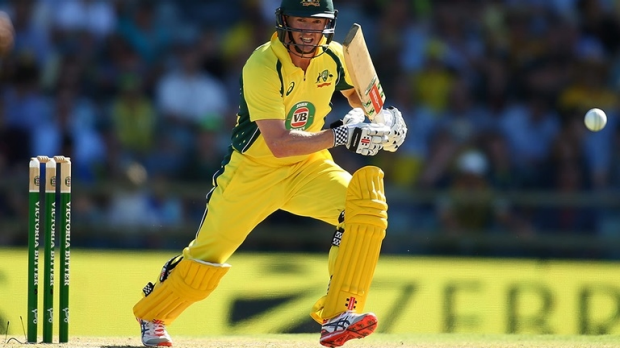 It was a different ground, a different night but India put on a repeat performance in the second One Day International at the Gabba, setting Australia another record run chase.
Unfortunately for India, Australia proved for a second successive match, that they were up to the task, hitting a winning score with 7 wickets remaining, taking Australia to a 2-0 lead in the five game series.
As in Perth, India won the toss and batted. And he did on Tuesday, Rohit Sharma scored a second consecutive century, smashing 124 including 11 fours and three sixes. He was eventually run out, not backing up as a ball flew through Faulkner's hands to collect the stumps, finding the opener well short of his ground.
MS Dhoni went cheaply, sparking a batting collapse that saw India lose six wickets for the addition of just 43 runs, despite the efforts of Ajinkya Rahane who made a quick-fire 89 off 80 balls. Joel Paris and Scott Boland picked up their first international wickets while James Faulkner and John Hastings contained the Indians from posting a score north of 340.
The Australians were bogged down early with tight bowling and a real energy in the field by the Indians before Aaron Finch (71) and Shaun Marsh (71) having survived dropped catches, guided Australia to a strong foundation for a run chase.
Again mirroring ODI one Steve Smith (46) and George Bailey came to the fore. Bailey (76 not out) and Glenn Maxwell (26 not out) closing out the innings, Australia winning by 7 wickets with 6 balls remaining.