Dear Premier, you can't be serious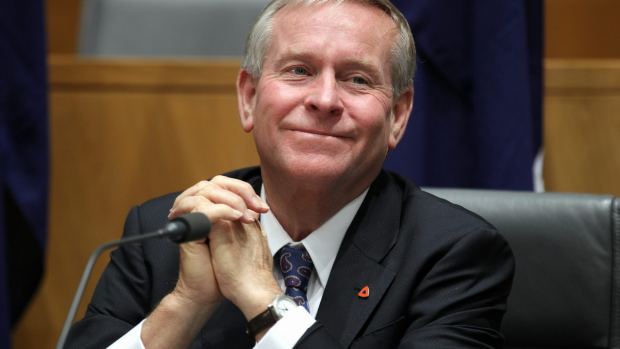 I'm sorry Premier Colin Barnett, but you can't be serious.
After the cat got out of the bag this week that your Government was planning to punish motorists with another massive car rego increase because your Budget and debt problems are starting to resemble a steaming pile of manure, you then fess up with some of the most patronizing spin I think I've ever seen you deliver.
You stood in front of the media, some how managed to keep a straight face and then embarked on this "folks, we're all in this together" speech to explain the need for an almost criminal impost on motorists, given the increases they suffered this year.
The West quotes Mr Barnett saying: "We cannot dodge this. Perth is growing as a city. It's becoming more densely populated. There are more and more vehicles on the road."
Really, Premier? What a revelation. You have been running things since 2008 and you want us to go along with the idea that traffic congestion and public transport needs have just become critical.
You went on to say that (quote) "I also have the responsibility to ensure that our roads and our public transport is well funded and operates efficiently to serve the public."
With all due respect, Mr Premier, you've had that responsibility since the moment you took office in 2008.
And you used the congestion issue before the 2013 election by promising to build a light rail project and a rail link to the airport.
Back then, Mr Barnett, you claimed MAX light rail was fully costed and fully funded.
No, it wasn't, Premier.
Now, you're about to pull the only trick you have at your disposal because, quite frankly, you and your Government failed to take seriously one of the most pressing needs of this State at a time when the State's finances were robust.
Your failure must now become our pain.
That is simply not good enough ? and for you to spin this revenue raising tax the way you did yesterday ? was quite frankly beneath you.
I'm not sure about you, Premier, but I'd like to know what voters think about your Government and the fact you've hit us time and time again ? and are about to hit us again.