Darren Lehmann says Aussie cricket team will be ready for first test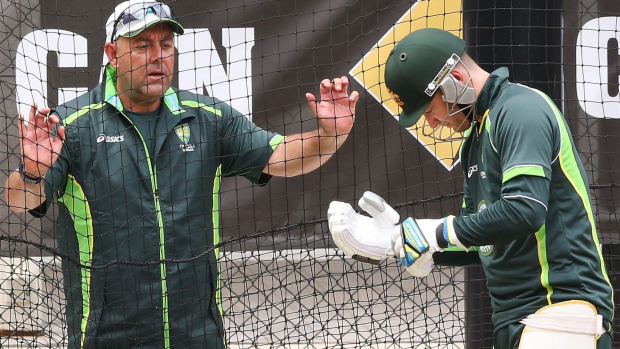 On the eve of their first Test since Phillip Hughes' death, the Australian Cricket team will be ready to play from the first ball according to the coach of the Australian team.
Darren Lehmann says the players are getting courage from the most unlikely of areas ? the Hughes family and from Phillip himself.
Lehmann has reminded his players of Hughes' courage in overcoming a personal tragedy of his own to reach a new height in the game and, as a group, the players were blown away by the immense strength the family displayed at Hughes' funeral.
The public display from his brother and sister and the private toughness from his parents have helped a lot of the players regain their composure. The chance to say goodbye to Phillip at St Vincent's Hospital, while traumatic, has helped with their recovery.