Darren Glass bows out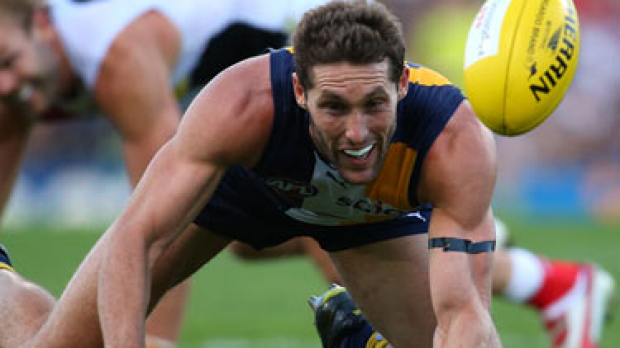 Eagles Captain Darren Glass has announced his retirement – effective immediately. Glass finishes on 270 games, saying his body could not handle the strain any longer. 
Darren Glass – Retirement announcement that took the WA public by surprise.
Trevor Nisbett - Chief Executive Officer of the West Coast Eagles Football Club
Stay up to date on breaking news with 6PR on Twitter  
 Glass said he had been considering retirement for more than a month as he battled through injury.   
And when he missed Dean Cox's club record 277th game in April, the Eagles' coaching staff knew something was up.   
Glass was urged by club officials to play a farewell game, but the 33-year-old said he would rather a young, emerging Eagle play in his place.   
The Eagles sit in 11th spot on the table with a 4-7 record, but Glass is confident the club is headed towards a bright future.   'I think there's plenty of depth in the backline,' Glass said.   'There's plenty of talent and character in this group to go forward.   'Clearly we're not playing our best football at the moment, but I'm confident this group can go on and play finals this year and turn into a great team.'   
Glass ends his career with 270 games, four All-Australian jumpers, three best and fairest awards and one premiership to his name.   
Eagles coach Adam Simpson said he would look to rotate the captaincy for the remainder of the year, with a full-time appointment expected to be made after the season.   Vice-captains Scott Selwood and Josh Kennedy are the early frontrunners to take on the role.