Danny Hodgson's parents make statement as his condition deteriorates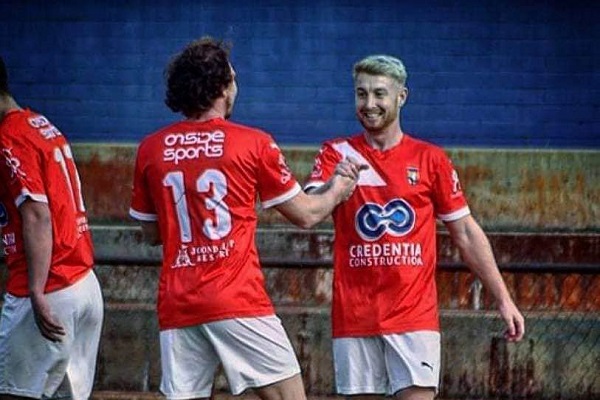 Danny Hodgson's parents, Peter and Nicola Hodgson, have released a statement saying they aren't giving up hope and thanking medical staff as the 26-year-old's condition worsens.
The talented ECU Joondalup soccer player has been in the intensive care unit at Royal Perth hospital after being king-hit in Perth's CBD last month.
His parents travelled to Perth from the UK to be by his side.
The statement says Danny has experienced more bleeding on the brain and blood clots, with doctor's having to perform additional surgeries.
In a seperate Facebook post Nicola Hodgson said Danny had been placed back in an induced coma.
Full statement from Peter and Nicola Hodgson:
Our beautiful Danny remains in the ICU at Royal Perth Hospital fighting for his life.
Unfortunately more bleeds on his brain and ever-present blood clots have seen his condition worsen over the past few days and he has had several additional surgeries and procedures.
Along with his girlfriend Jessica and our Perth-based family we are making sure Danny has someone by his side 24 hours a day.
The incredible staff at Royal Perth Hospital continue to support our decision to
do everything possible to save Danny and we will forever be grateful for their compassion, understanding and skill.
We know the medical prognosis is as serious as it gets, but this is our Danny.
He has never given up and neither will we.
To the people of Western Australia and the UK who have been travelling this heart-breaking journey with us, we ask you to keep sending love and strength to Danny Hodgson.
We will never stop hoping and praying for the miracle that our boy deserves.
Press play to hear more below