Danny Hodgson's parents describe the moment they finally arrived at their son's side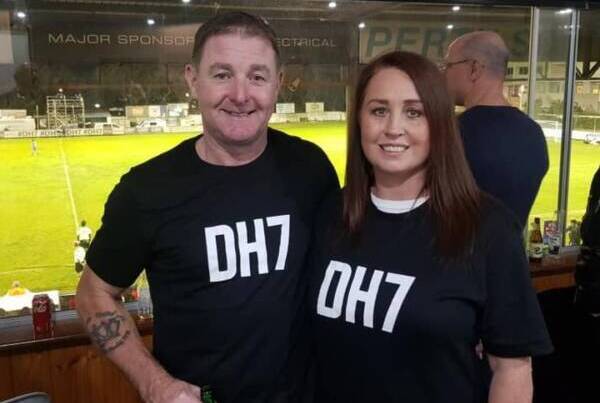 The parents of British-born Perth soccer star Danny Hodgson, who was brutally attacked outside a Perth train station, have spoken to Millsy about the moment they found out what had happened to their son.
The ECU Joondalup striker was celebrating with teammates when he was allegedly punched in the early hours of September 5.
He was taken to Royal Perth Hospital where he was put into an induced coma.
Danny was recently moved out of intensive care 59 days after being admitted, but remains in a critical condition.
Nicola and Peter Hodgson revealed they were away at their other son's 18th birthday party when they got the news.
"We got the call on the Saturday night to say that something awful had happened to Danny," Nicola Hodgson said.
"We knew it was serious, but we didn't know how serious.
"So all night we travelled back to where we come from in Cumbria (in the UK).
"We were hitting dead-ends, it was like you can't get into Australia, there's no flights going, we were calling the Australian embassy, we were calling the British Embassy.
"So we pretty much woke everyone up."
Danny's father Peter described their relief once they were able to be by his bedside.
"It was wonderful," he said.
"The first time we were allowed to see Danny was in hotel quarantine so we had to have all the PPE on, so we couldn't touch him, Danny was in a coma at the time.
"So it was a bit surreal, and it didn't' really sink in.
"When we were able to sit by his bedside and see the slight improvements … it was just brilliant, so we just stayed by his bedside constantly."
A Gofundme campaign has been set up to assist with Danny's recovery.
Press PLAY to hear more from Danny Hodgson's parents below 
Image: Facebook