Danger not domineering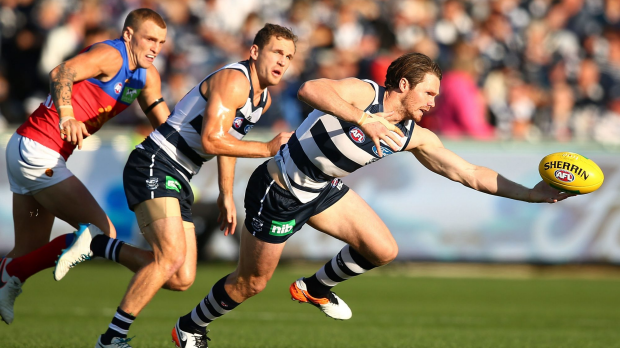 Chris Scott has spoken about the significant influence of recent recruit Patrick Dangerfield.
Dangerfield was the big off-season recruit in the AFL when he left Adelaide and returned home to Moggs Creek and joined the Cats.
Speaking on 6PR Sports Today, Scott said Dangerfield hasn't been overly domineering since joining the club.
'The most important impact has clearly been on-field,' Scott said.
'We were really excited watching him train through the pre-season because he is very diligent as a pro in the way he goes about it.
'It's not as if he's come in and tried to take over what we've done, in fact, it's been a little bit of the opposite .. he's come in and spent his time trying to learn the Geelong way.'
Scott also backed his midfield to win a tough midfield battle against the West Coast Eagles.