Daffodil Day is coming! Here's how you can help on August 26th.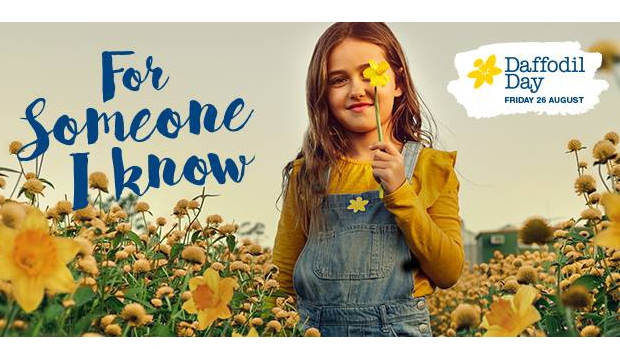 Friday, August 26 is Daffodil Day! Daffodil Day raises much-needed funds for our support services, prevention programs and vital cancer research which help the thousands of West Aussies diagnosed with cancer each year.
Over 10,000 Australian's volunteer for the street appeal each year – taking donations and selling fresh daffodils, Dougal Bears and pins, to help make Daffodil Day a success.
But, you don't have to wait until August 26 to donate. This year, for the first time, Australian's will be able to use their phones or head online to dedicate a virtual daffodil to someone they know – all dedications will appear on our Daffodil Day website, be available to be shared on social media, and some will even be selected to feature in the Australia-wide campaign!
Text HOPE to 1999 88 77 to donate $5 per sms and dedicate a daffodil to someone you know.
Supporters can also dedicate a daffodil to someone they know via the Daffodil Day website or Facebook page.
*$5 donation charge will appear on your mobile bill or usage history. Each donation cost $5 per sms. Donations are available on eligible plans, except Optus prepaid. We may keep you updated by phone/email. To opt-out? Call 1300 65 65 85 or for more information, please visit daffodilday.com.au.
Other ways to support:
Volunteer
Order a merchandise box
Donate online
Buy merchandise
Buy fuel from Coles Express on Daffodil Day.
For more information please visit daffodilday.com.au