Cullen clinches Australian Masters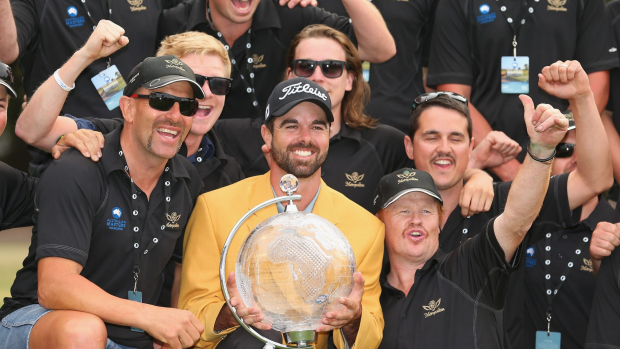 Unheralded South Australian Nick Cullen has ended Adam Scott's run as Australian Masters champion with a thrilling one-shot victory.
Cullen carded a final round three-under-par 69 at Metropolitan GC to win at nine-under 279 and don the Masters gold jacket.
World No.2 Scott was trying for a third successive Australian Masters title but fell agonisingly short and was forced to settle for a three-way share of second place despite shooting a four-under-par 68 final round.
Scott had three birdies on the back nine while another birdie putt that could have brought him level with Cullen on the 18th lipped out.
Advertisement
Cullen, 30, was third heading into the final round but an eagle at the par-five fourth and back-to-back birdies at 11 and 12 helped him clinch the win before a sensational bunker shot on the 18th ensured the win.
Newcastle's James Nitties and Victorian Josh Younger were tied with Scott for second.