Couple crash their own wedding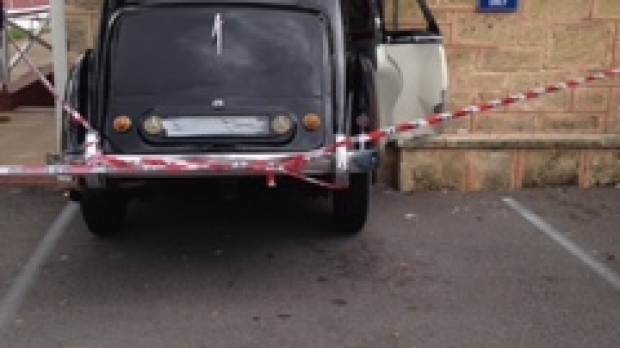 A newlywed couple have found that the road to wedded bliss is not an easy one to navigate the as yet unidentified couple have also entered an elite group by crashing their own wedding.
The post nuptial fender bender was revealed on 6PR Breakfast's 'Rumour File' by aptly codenamed agent 'Wedding Crasher'.
WC told Steve and Basil that the creative parking effort happened at the Royal Freshwater Bay Yacht Club on the weekend.
The story went a little something like this. (we believe)
Happy couple, brimming with hope and joy, enter vintage limousine to embark on happy life.
New husband takes the wheel and ignores wife's inquiry about if he 'knows what he is doing?'
Hubby says 'yes dear. Don't worry'
Hubby changes gears hits accelerator and lurches forward instead reversing.
Hubby surrenders moral high ground for the rest of his naturally married life while wife gains upper hand for the rest of afore mentioned marriage.
If you have a rumour or know something that no one else does you can contact the rumour file on rumourfile@6pr.com.au