Conservative lobby group takes out full page ad demanding open borders before Christmas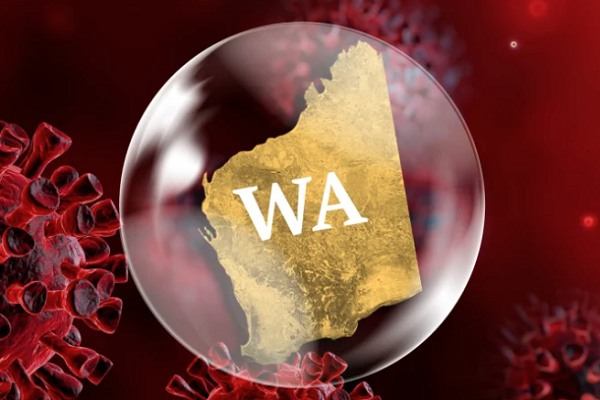 Advance Australia, a conservative lobby group, has taken out a full page ad in The West calling for the WA border to be open before Christmas.
The ad's headline reads Not In This Together and claims to represent a majority of Western Australians, urging the state the government to open up by December 17.
It comes as Federal Health Minister Greg Hunt told the ABC's Insiders program that a border re-opening was on the cards for the Ashes test, scheduled for January 14.
Advance Australia Spokesperson Laura Thomas told Liam Bartlett residents want to be open for Christmas.
"We get a lot of contact from our supporters in WA and we have had a lot fo really positive feedback on this ad," she said on 6PR Mornings.
"Western Australians are absolutely fed up with the way the lockdowns have been managed.
"Particularly that strong state border in WA, and they're wanting to see their families reunited for Christmas."
Compassionate reasons for entering WA are still hard to get, as prominent vet Dr Tony Vigano has found out.
His wife Jennifer lost her arm after a car crash in 2019, and she needs prosthetic arm specialist treatment from December 3 to December 11 in Melbourne, something that's not available in WA.
But due to the current border policy, they will not be able to get back until sometime next year.
They are both fully vaccinated.
The pair applied for a special G2G pass on Sunday night, but it was rejected within five minutes.
"We didn't apply until last night because we didn't really have all our ducks in a row," he told Liam Bartlett on 6PR Mornings.
"We've got supporting evidence from the various specialists … to support her venture over to (Melbourne) in early December.
"We sent that in yesterday, and within about five minutes we were knocked back."
Press PLAY to hear more fro Laura Thomas and Dr Tony Vigano below