'Complete double standard': Liam Bartlett slams Mark McGowan over Ashes move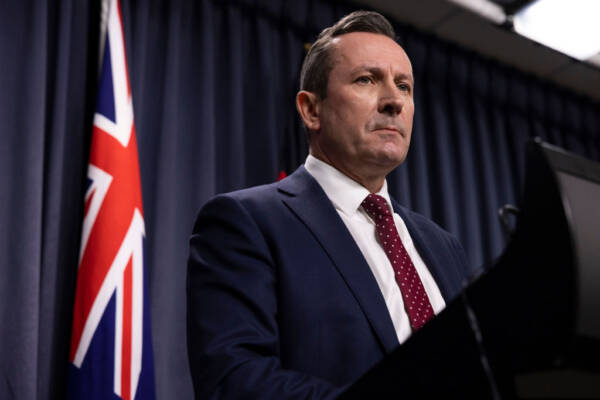 Liam Bartlett says Premier Mark McGowan's decision to intervene and reduce the number of days cricketers will have to quarantine is a "complete double standard".
The move comes after there were concerns the fifth Ashes test, to be played in January at Optus Stadium, could be lost to another state because of strict border requirements including two weeks of quarantine.
The Premier confirmed that players from Australian and England would only have to quarantine five days, saying sport was "terrific for morale".
He also condemned critics of the move, saying he "can't win" and everyone who was criticising him for not holding the Ashes, will now criticise the government for holding the Ashes.
Liam Bartlett said the Premier had missed the point.
"You can win, Premier, you can win. You can win by being consistent. That's what's missing here, consistency.
"Because Premier, there are a lot of things that are good for morale. Like hugging your loved ones, seeing your loved ones at Christmas, or being together around the Christmas table, family reunions – very, very good for morale.
"Or being able to get an exemption for compassionate reasons. Being compassionate toward one another, that's good for morale as well. Having compassion directed towards you without having to go to the media. That's morale lifting as well.
"It's hard to see how morale is listed in the medical advice, I've got to say. Where exactly is the medical advice that says cricketers have an immune system that allows them to only spend five days in quarantine, while the rest of us must spend 14.
"That morale that the cricketers have must be a powerful anti-viral."
Press PLAY to hear the full editorial below
Photo by Matt Jelonek/Getty Images