Competition to name Perth Zoo's baby giraffe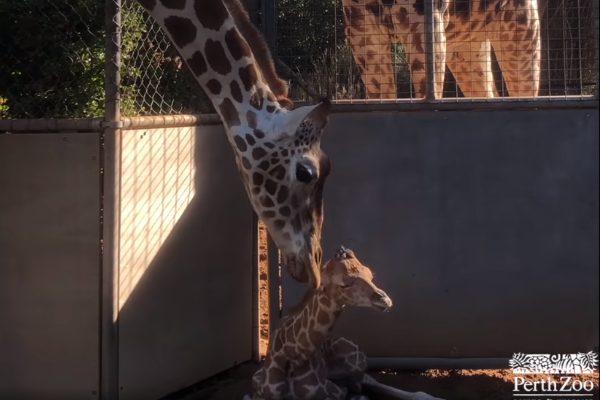 The state government needs the public's help to name Perth Zoo's newest member.
Giraffes Kitoto and Armani welcomed a healthy female calf at the start of the month and names can now be submitted to the zoo's website with the winner to be given an exclusive giraffe experience.
The name must be in an African dialect to reflect the species home range.
Giraffe herd need some time to bond with the calf before they introduce their bundle of joy to Zoo visitors, but the calf is starting to explore outside the nursery just in time for the school holidays.
Speaking with Gary Adshead, senior giraffe keeper Kaelene McKay said the zoo keepers go through all the names to pick the perfect one.
"It's quite a long process," she said.
"As you can imagine it's quite exciting to name a giraffe, so we get a lot of entries."
Entries close on 7 October, 2021. To submit an entry, visit www.perthzoo.com.au
Press PLAY to hear more from Perth Zoo about the competition:


(Photo credit: Perth Zoo Facebook)