Collingwood pair blame dodgy steak for positive drug test.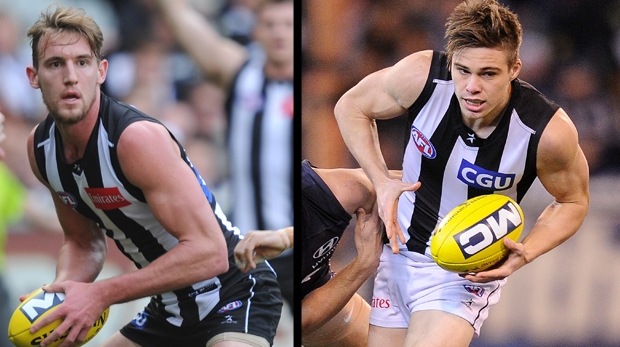 The two Collingwood players who have tested positive to banned substance clenbuterol are said to be "shell-shocked" and stumped as to how it might have entered their systems.
So what are the known ways to get clenbuterol?
Steve and Basil discussed that with former ASADA boss Richard Ings, and produced this rudimentary list:
A horse supply store
Online
A Chinese steak
Cut within illegal drugs such as cocaine
LISTEN: Richard Ings with Steve and Basil
The list prompted Ings to remember a rugby footballer who confessed to illicit drug use after serving a doping suspension.
"It's very interesting to note there was a national rugby league player, Reni Maitua, back in 2009 who tested positive for clenbuterol," he said.
"After serving a two-year ban, he publicly said he believed the source was probably an illicit drug that he had taken that was cut with clenbuterol."
Whatever the cause, Ings said that if Lachlan Keeffe and Josh Thomas produced positive B sample tests, they needed better excuses than contaminated meat.
BACKGROUND: NZ meat industry responds to reports
"I think it's very unfair of these players to be throwing the New Zealand meat industry under the bus on this," Ings said.
"The players will need to find the right explanation for where this C came from.
"Without an adequate explanation they're facing a very serious and lengthy ban."