Clive Palmer talks WA GST share ahead of election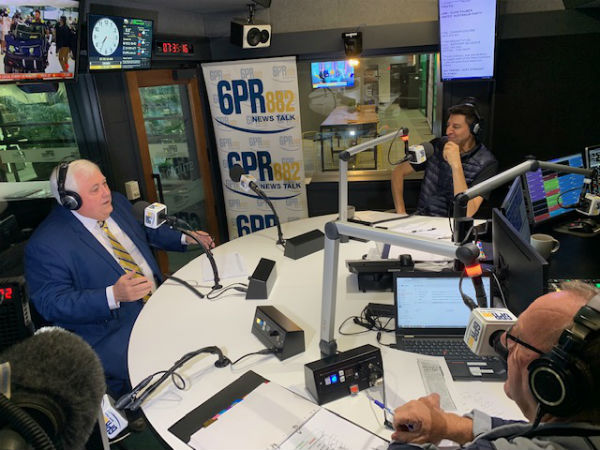 Federal Leader of the United Australia Party, Clive Palmer, is in Perth ahead of the May 18 election and says WA is special to him because he lived here for 15 years and wants WA to get the full GST share.
"Why are Western Australians second class citizens, we're as good as the people in Eastern Australia, we deserve our own money," Mr Palmer started his chat on 6PR Breakfast.
Steve and Baz asked Mr Palmer about the controversial issues surrounding the businessman and politician and got his thoughts on the other leaders.
"I don't think Bill Shorten's the right guy for Australia because I think he's a dishonest person," Mr Palmer says.
"He's discussed preferences with me and the Labor Party did with me for a month or so. Because he missed out and the Liberal Party got them he took his marbles and went home, Shifty Shorten."