Climate change protestors form blockade at entrance of Woodside LNG Plant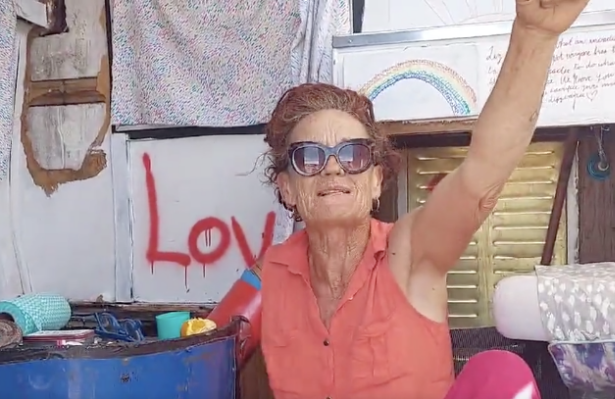 Three climate change protestors from the Scarborough Gas Action Alliance have chained themselves to concrete barrels and are sitting in a caravan, blocking the main access road to the Burrup Peninsula.
The road also leads to the Karratha Gas Plant, Pluto LNG Plant and the Port of Dampier.
The demonstration is in protest to Woodside's decision to connect the plant to a new offshore reserve with a 430 kilometre underground pipeline.
The $16 billion project is predicted to be the biggest gas development in a decade.
Stand in solidarity. People power can #ShutDownScarboroughGas and end the age of fossil fuels. pic.twitter.com/ifcsbAGZXW

— Scarborough Gas Action Alliance (@scarborough_gas) November 24, 2021
Liam Bartlett spoke to horticulturalist Elizabeth who had one of her arms attached to the concrete barrels.
"We have shut down the Borough, and we're going to continue stopping it until the whole world knows about it," she said on 6PR Mornings.
"This is way bigger than people trying to get on with their daily lives, this is huge, this is climate.
"The whole world knows we've got to stop using fossil fuels, COP26 was only two weeks ago, and Scarborough Gas Project just basically laughs in their face."
Press PLAY to hear more below 
Image: Twitter