Christmas Cake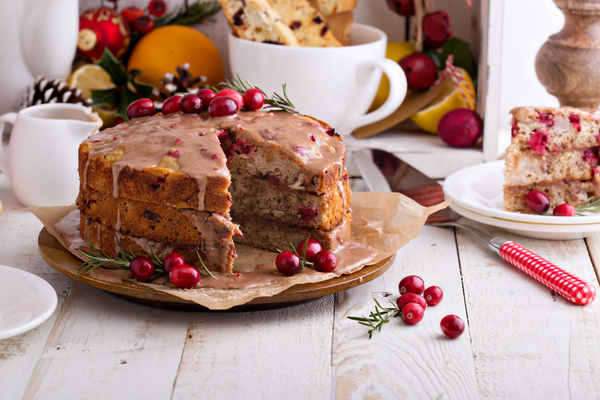 Christmas Cake
Recipe by Chef Dale Sniffen
Preparation time:    Fruit marinating 12 hours
Baking time:           2.5 /  hour @ 140c slow oven
Tin prep                 20cm lined with glad bake
Ripened ready         3 to 10 weeks
Prep list the day before baking
Combine all and soak fruit over night
350gm raisins                   60gm glacé apricots
350gm sultana's                60gm glacé pineapple
120gm mixed peel            3 tbsp brandy
120gm glace cherries        3 tbsp sherry
Christmas cake base
250gm butter
250gm brown sugar          1 teaspoon mixed spice
Zest of 1 lemon                1-teaspoon cinnamon
1 tbsp golden syrup           ¼ teaspoon salt
2 tbsp marmalade             100gm toasted almonds
5 eggs / 55gm
300gm plain flour sifted     3 tbsp brandy to brush over the cake
Extra almonds for garish
Beat butter, sugar and zest until creamy.
Add golden syrup, marmalade and beat well
Beat in eggs 1 at a time. Add 1 tbsp flour after the last egg
Stir in flour, mixed spice, cinnamon and salt and beat well
Stir in fruit and almonds. Garnish top with almonds & cherries
Pour into lined baking tin
Straight after baking brush cake with brandy.
Allow cooling before wrapping in glad wrap.
Recipe thanks to Chef Dale – chefdale.com