Chris's Comment: Rage against the (political party) machine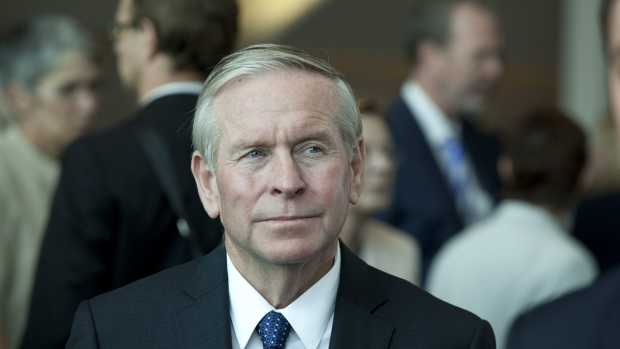 For the record, I know and understand we are a representative democracy. However, in practice, our political system operates presidentially and has done so for a number of decades.
Last week, we read of a poll undertaken by a group of allegedly concerned WA businessmen. Concerns focussed on the direction of the WA Government under Colin Barnett, with a number of marginal electorates polled to gauge the standing of the State Government and, more specifically, how the public viewed Colin Barnett.
Barnett is not viewed highly. This is no surprise. Successive opinion polls have made Colin Barnett look less reliable than the Titanic all year. Barring an unlikely McGowan meltdown, few believe the current State Government has any realistic chance of re-election in 2017.
Let agitation begin in order for Barnett to be replaced. We are entitled to question why a group of businessmen are so concerned about government direction. Are they concerned about overall good governance, or how policies impact their business interests?
Nigel Satterley is one of the businessmen behind the recent poll. It is hardly a secret Satterley is unhappy with current state government policy in relation to land taxes. Call me a sceptic; I detect more than a little self interest in Mr Satterley's motives over concerns relating to government direction.
Regardless of the issues surrounding Colin Barnett and whether he should be replaced as premier, a greater question needs addressing. Should party machines be able to replace serving leaders given our overtly presidential election campaigning?
We are a representative democracy who nevertheless present leaders as the person for whom we are voting.
The Trade Practices Act (from which political advertising is exempt) states advertising must not be false or misleading. If political advertising were covered by the act political parties would, in all likelihood, spend the best part of the year following an election in court.
Leaders are front and centre. We long ago dispensed with 'Vote Liberal' or 'Vote Labor', in favour of 'Vote for (insert name here)'. At both State and Federal level elections have focussed on, and played out as, a battle between leaders of the two major parties.
Think back to 1975. Even today, true believers express disgust at Whitlam's sacking. You never hear people say the Labor Party was sacked. It was Gough Whitlam who was, in their opinion, wronged. The Federal government was dissolved in November 1975. That is of no import in most minds because Whitlam was portrayed as the victim.
Party leaders have been promoted as the person for whom you are voting, rather than respective political parties, for as long as I have been eligible to vote.
Remember the 1980 slogan imploring us to 'leap into the eighties lead by a bloke named (Sir Charles) Court'? Or the 1986 commercials reminding us the west was in good hands and to 'vote for Brian Burke'?
In reality, unless you were in the state seats of Nedlands or Balga, you could not have voted for either Sir Charles Court or Brian Burke. You voted for your local party candidate. Nobody bothered with such technicalities. It was all about the leader.
Both Sir Charles Court and Brian Burke were popular premiers. In the latter's case, the cupboard full of WA Inc. skeletons was yet to begin inching open. The campaigns were all about re-electing Sir Charles Court in 1980 and Brian Burke in 1986.
In 1987 we were told Bob Hawke was, 'the man for Australia'. Given we are a representative democracy, all the above should have implored us to vote for the respective political party. We would then be fully aware the services of a premier or prime minister were at the party's behest.
The reality is, party machines change leaders without consulting the public or, until recently in the ALP's case, not bothering to consult party members either.
Since 2007, the prime minister at the following election has not been the person who stood at the preceding election. Both major parties have indulged in the practice of changing leaders mid-term. It must end, or political advertising and campaigning focussing on leaders must stop. You can't say a leader is the best person to lead the state, or country, when that individual can be replaced without public consultation.
In 2007, the primary website for the ALP campaign was 'kevin07'. Ironically, despite Kevin 07 convincingly winning the 2007 election, the public did not get the opportunity to vote for him 'again in 10'.
Kevin was way too autocratic for anyone to work with, so the faceless men of the party machine decided he had to go. The party apparatchiks did not consult, or consider, the public in the decision.
Rudd's replacement, Julia Gillard, was herself replaced by the man she replaced so that the ALP furniture could be saved prior to the 2013 Federal election. When party preservation is at hand, it seems returning to the person with whom one could not previously work is fine.
A similar scenario played out in the case of Tony Abbott. The Liberal Party did not like the way he (and his chief of staff Peta Credlin) operated so, goodbye Tony, hello Malcolm.
My issue is lack of public consultation.
Parties present leaders as the person for whom you should vote. Therefore, that individual should remain until the next election, unless sound medical or personal reasons dictate otherwise. A party machine deciding a leader is too difficult to work with, or poll numbers too low, is no basis for removing a leader. Once elected, only the public should have the power to remove a leader from office.
Political parties have acquired, or more realistically seized, increased power at a time of falling membership. It's time for the public to regain control of the political process and demand political parties are stripped of the ability to remove sitting premiers or prime ministers without consulting the electorate.
If parties use the representative democracy argument, then it is time to insist all campaigns and advertising point toward parties, not leaders. The current practice is both false and misleading. One way or the other, it must change.
Ironically, many in the ALP still lament the dismissal of the Whitlam government whilst ignoring one critical component. The final arbiters on Sir John Kerr's action were the Australian voting public.
Like it or not, voters agreed with Kerr. Whitlam could have been returned had the electors not voted Coalition and installed Malcolm Fraser in the Lodge.
Regardless of your opinion on the events of 1975, the public ultimately decided who would form government.
In a democracy, that is how it should be.
Chris Ilsley is the host of 6PR's Perth Tonight program, which airs on weeknights from 8pm to 12 midnight.