China free trade agreement will benefit primary producers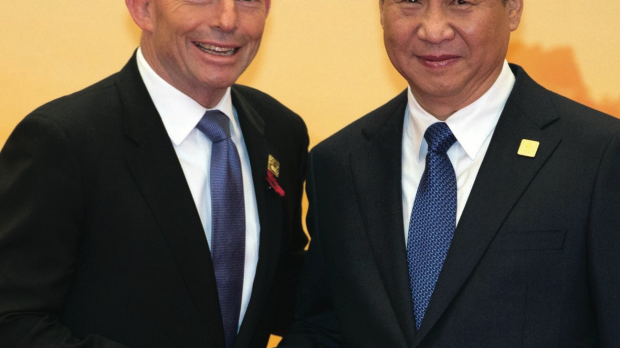 An historic free trade agreement worth billions is expected to be signed by Prime Minister Tony Abbott and Chinese leader Xi Jinping in Canberra on Monday afternoon. The billion-dollar agreement will reportedly be signed by Mr Jinping after he addresses a sitting parliament following the weekend's G20 Summit.
James Laurenceson, an economist at the Australian China Relations Institute at the University of Technology Sydney, says although the big gains will be with producers, consumers will benefit once the tariffs are either removed or considerably lowered on items such as Chinese clothing, footwear, electronics and cars.
"The Trade Minister Andrew Robb has come out with a statement which gives us confidence that there will be some significant gains for the dairy, wine and beef industry," Mr Laurenceson said.
"The current tariff on agriculture goods into China is 17.5 per cent. Once lowered this will be a big gain for Australian producers.
"Although consumers won't see much benefit here, it will certainly be a boost for the dairy industry and for the Chinese. Currently, a litre of Australian milk in China sells for a price that is several times higher than what we pay here."