Chef Matt's hummus recipe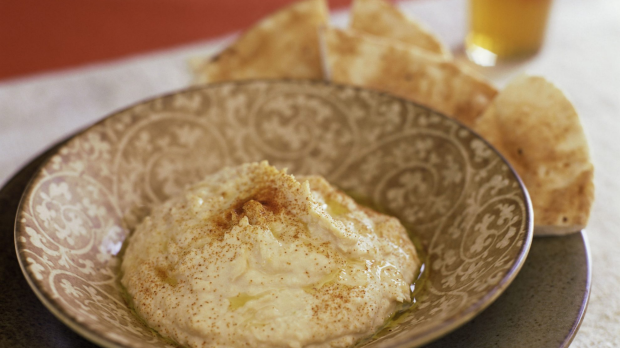 What do you do when unexpected guests show up looking for a feed?
Chef Matt Leahy, of Ultimo Catering and Events, shared a few tips with 6PR's Harvey Deegan.
It certainly never hurts to whip up a quick batch of hummus dip – see the recipe below.
Chef Matt's Hummus:
Ingredients
2 x 400g cans of chickpeas (reserve the liquid and a few chickpeas for decoration)
3 teaspoons tahini
2 garlic cloves, crushed
1 teaspoon salt
100mL olive oil
3? tablespoons freshly squeezed lemon juice
Paprika
Parsley leaves
Method
Rinse the chickpeas in cold water and tip into the food processor. Add the tahini, crushed garlic, salt, lemon juice and seven tablespoons of the reserved liquid from the cans. Turn on the food processor and slowly pour in the oil while it runs.
When the mixture is fully combined and smooth, tip it into a serving dish. Drizzle with some more olive oil and decorate with a few whole chickpeas. Sprinkle with paprika and finely chopped parsley leaves, for colour.
Put with a side of vegetable crudit?s, breads and cheese.
Listen to the full segment with Matt Leahy:
For more Perth Tonight stories, click here.