Cartoonist internationally slammed as "racist" for Serena Williams sketch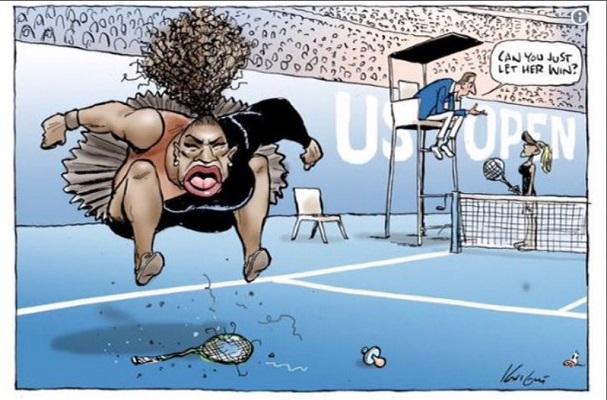 Herald Sun cartoonist Mark Knight has been slammed online for his depiction of Serena Williams at the US Open final.
The cartoon, published yesterday, has been widely criticised as "racist" and "vile" by The Washington Post, Harry Potter author J.K. Rowling, rapper Nicki Minaj and Australian comedian Eddie Perfect, amongst others.
Oliver Peterson spoke with Suresh Rajan from the Ethnic Communities Council of WA about the implications of the cartoon.