Carnaby's mega roost under threat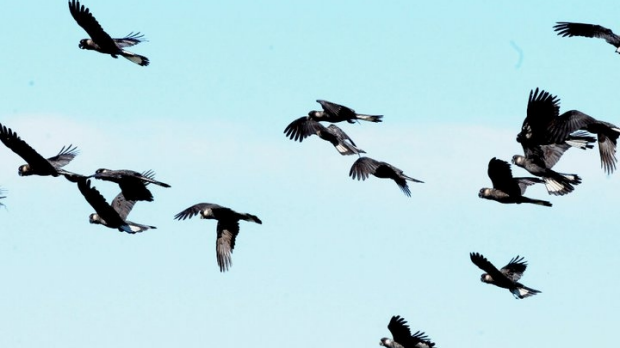 A mega roost of 5000 Carnaby's black cockatoos in Pinjar faces losing its habitat under a state government clearing plan.
The Carnaby's were uncovered in the Pinjar pine plantation during the Great Cocky Count in April but the habitat is part of the 23,000ha of pine plantations that will be removed under the draft Perth and Peel Green Growth Plan for 3.5 million.
Alex Peck from Birdlife says that a serious re-think of the clearing plan is needed while Environment Minister Albert Jacob says that conservation cannot always be done for one species alone.
They spoke with Adam Shand.