Car v house, 19 yr old dies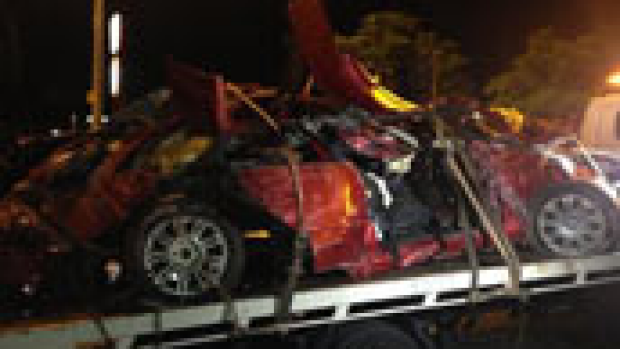 A 19 year old man has died after crashing through a brick wall at high speed in Thornlie.
The man was driving a car along Spencer Road around midnight when he lost control and went through the wall – and landed in a backyard.
He died at the scene.
About 11:50pm last night, Police conducting a traffic stop near the intersection of Southdown Placeand Spencer Road Thornlie, heard what appeared to be two vehicles travelling at speed, beforeseeing one of the vehicles lose control and crash into a brick wall, before coming to a stop in the backyard of a house.
The vehicle caught fire.The vehicles involved were a Holden Commodore sedan and a Nissan 300ZX hatch.The driver of Commodore, a 19 year old Thornlie man, suffered significant injuries and died at thescene.
Police are still examining the scene and we would ask the public to avoid the area during the morningpeak period.Investigators are calling for anyone that may be able to offer information that can help us determinethe cause of this crash, to contact Crime Stoppers on 1800 333 000.

Stay up to date on breaking news with 6PR on Twitter