Car flipped in serious car crash in Claremont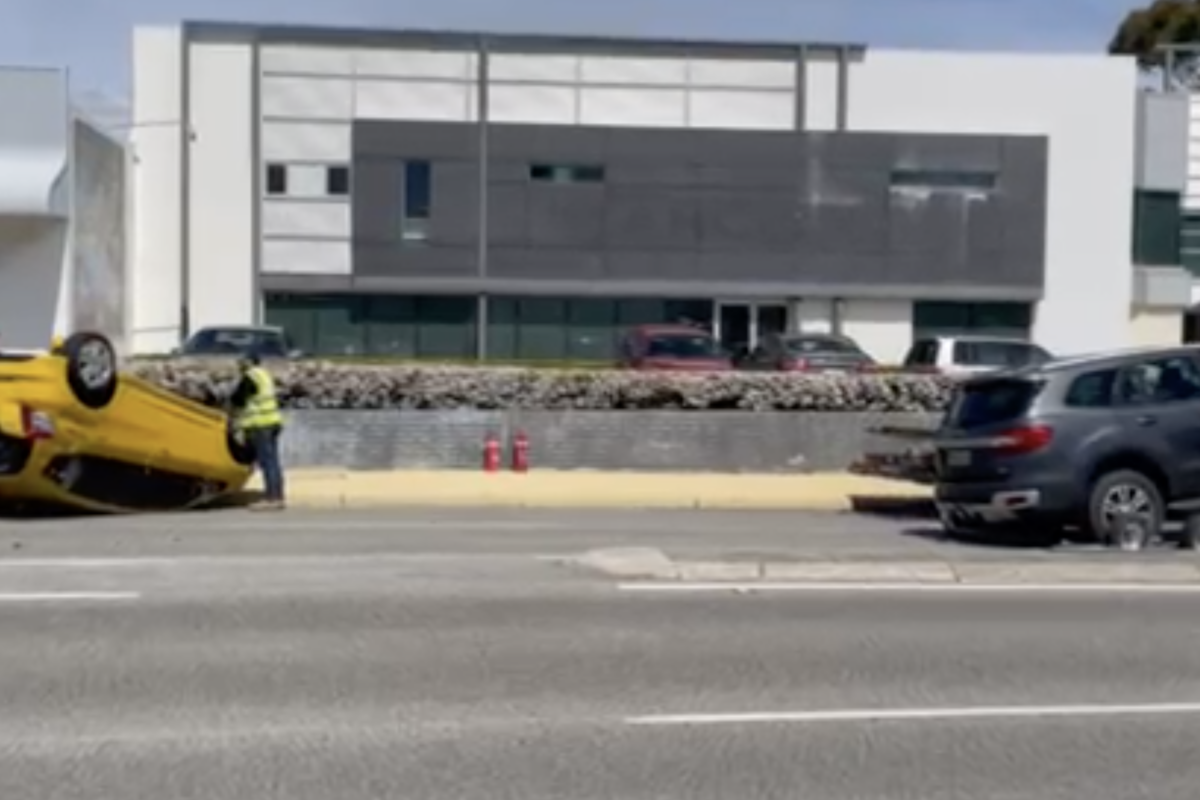 An elderly woman has suffered serious head injuries after a car was flipped on it's roof in a collision in Claremont.
Police say two cars collided on the Stirling highway just before midday.
The woman in her 60s has been taken to Sir Charles Gairdner hospital.
Image: Supplied