Cancer patients stranded by tyre theft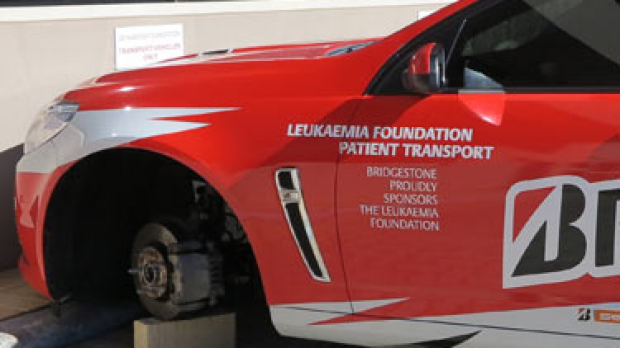 Image: Supplied
Heartless thieves have left the Leukaemia Foundation without essential transport after stealing the tyres from a vehicle used to transport patients to blood cancer treatment. The theft happened over the weekend.
A Foundation spokesperson says the vehicle is used to transport vulnerable patients throughout the community, taking patients with blood cancers to appointments and treatments throughout the Metropolitan and Outer Regions.
Image: Supplied
If anyone has overheard conversation, sighted the wheels or has information of stolen wheels to please contact crime stoppers 1800 333 000.