Cameron Wrathall recounts vicious bull shark attack that left him dead twice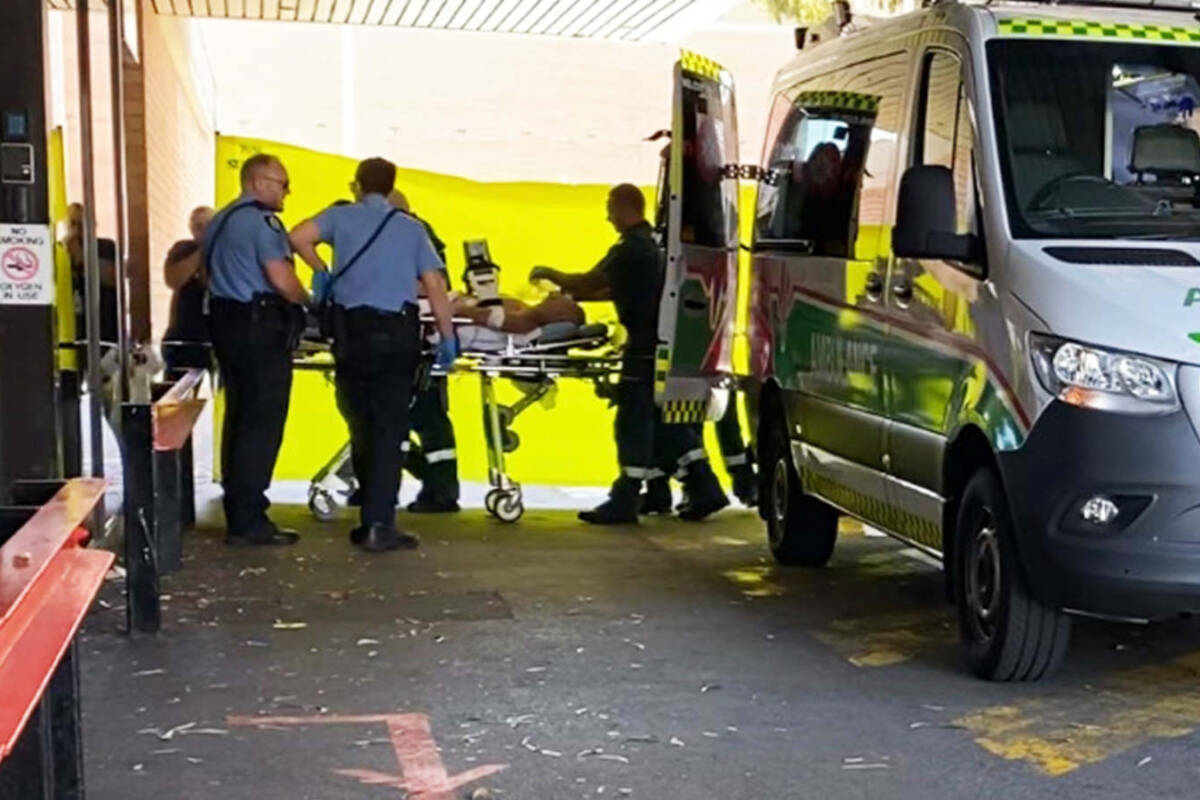 In January of this year, Cameron Wrathall was attacked by a bull shark in Perth's Swan River in the Bicton area, an attack which left him with a broken hip and extensive nerve and tissue damage.
However, it could have been much worse, if it were not for the actions of his mate Richard O'Brien and three others.
"We were out for our daily swim … we'd reached the half way point and stopped for a bit of a chat … when all of a sudden everything changed," Cameron told Gareth Parker on 6PR Breakfast.
"I got hit from under and behind, so didn't see it coming, but it was about a two and half metre to three metre bull shark.
"It latched on to my buttock, thigh area and it started to try and rip my leg off."
Cameron and Richard managed to make their way back to shore, a distance of about 100 metres, before Cameron passed out on the beach.
"I just looked at his injury and saw it was quite severe … and called out for help," Richard said.
"Kieran and the others all came along, I called out to a lady on the road and she called the ambulance.
They then managed to get Cameron on to a paddle board and take him through bushes up to a road where he could wait for an ambulance.
"He didn't have much blood left at that point of time, I think he was pretty close to expiring, and he does in the ambulance – twice," Richard said
Richard and the kayakers that saved him, Kieron Hayter, Vance Bryan and Peter Towndrow, will be awarded the Gold Medallion in the RLSWA Bravery Awards today.
Press PLAY to hear more below
Image: Nine News Perth