Cambo's comeback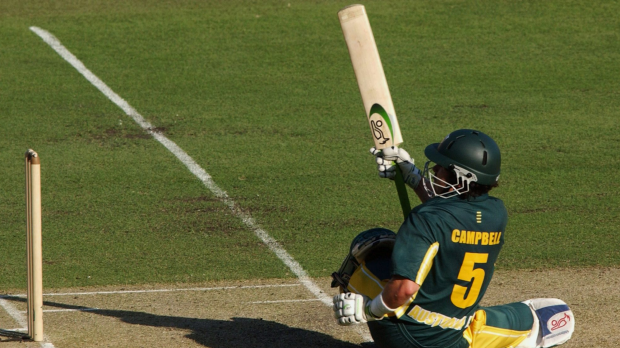 Former Australian wicket-keeper Ryan Campbell will make a shock return to international cricket when he lines up for Hong Kong at the upcoming T20 World Cup.
Campbell has been in Hong Kong since 2012 coaching local team Kowloon and working as a batting coach for the national team.
The 43-year-old West Australian played two One-Day Internationals for Australia with the last in 2002, to go along with a 98-game first class career and 105 list-a matches.
Hong Kong are currently ranked 12th in the ICC T20 rankings only six spots lower than Australia.
'The coaching staff always had one eye on when I actually became qualified,' he said.
'They started speaking to me about it a few months ago. I needed a bit of persuasion.'
Listen to him on Afternoons with Peter Bell and Ben Cameron: