Bye hamstrings Dockers prep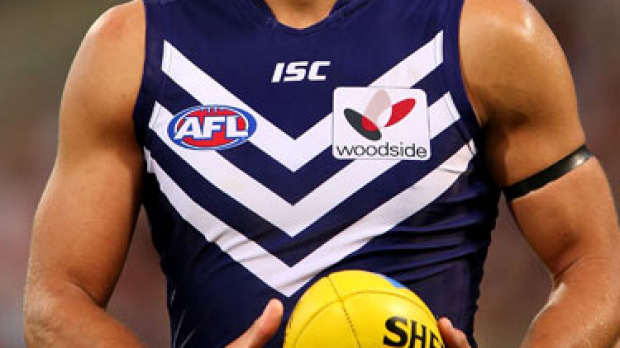 We are only one round into the AFL and WAFL seasons but already Fremantle may have hit a major hurdle that could affect the preparation of several injured Dockers players.
The Dockers have a host of players coming back from injury, including Zac Clarke, Garrick Ibbotson, Anthony Morabito, Clancee Pearce and Colin Sylvia, who will be denied the chance to play WAFL for three rounds this year.
General Manager of Football Operations Chris Bond told Radio 6PR that, ideally, all five need to increase their fitness base before being available for senior selection.
"Especially the guys who first came back like Alex Garrick and Zac Clarke,' Bond said last night.
'They're the ones who still need a bit more miles in their legs. But I do feel like we've had a pretty good history of getting our players really fit and back to playing, and we think that's happened over the last couple of years with our fitness staff, but ideally we just have to see how they pull up and get through training.'
Listen to Chris Bond here
Fremantle's alignment side, Peel Thunder, will prove problematic in the league and reserves this weekend due to a scheduled bye.
In the past, AFL-listed players whose WAFL side had a bye were allowed to play for the lowest-ranked WAFL reserves side, but with the partnering model coming into affect this year that is not allowed.
This could significantly affect their ability to prepare for AFL football – and it is not the only time Peel have a bye this season.
Dockers players who aren't playing AFL will not be able to play WAFL in rounds 2, 10 and 18, meaning intra-club scratch matches or simply training together are the best – if not the only – option they have.
West Coast will face similar issues with East Perth having byes in rounds 9, 14 and 17.
The finer details for the partnership model were set up in 2013, this being one of the rules that caused tension between the two WA based AFL clubs and their rival WAFL sides.
The Dockers now do not have the option of players getting match fitness through the WAFL.
"We are now in direct competition with Peel and East Perth for a top four spot and we didn't even entertain the idea of allowing Fremantle listed players to put a red and blue jumper on,' said WAFL Chairman of Presidents and West Perth President Brett Raponi.
Swan Districts President Peter Hodyl echoed Raponi's thoughts.
"I don't think it would have been fair for Dockers players to be allowed to play for our reserves side with the new partnership model coming into effect, West Coast and Fremantle are now fully aligned with East Perth and Peel".
Meanwhile, two of the Dockers' most experienced defenders are close to a senior recall.
"Alex Silvagni and Garrick Ibbotson played their first games back and we were really pleased,' Bond said.
'Alex held up terrifically in defence and Garrick was able to run through the game, and really, with only one on the bench, it meant they had to play a little bit longer than we thought. They got through the game really well.'
Injury-plagued midfielder Anthony Morabito was best on ground for Peel at the weekend with 23 disposals and a high-class goal in what was his best performance since his third knee reconstruction.
However, in a further headache for Fremantle, two of their exciting youngsters suffered major injuries at the weekend, including Max Duffy who broke his collar bone.
"Look, it's disappointing for us, he was going really well,' Bond said.
'He'll be in a brace for a few weeks and then we'll go from there, and Tanner Smith went off with a hamstring injury.'
Fremantle's first selection in the 2012 AFL draft, Josh Simpson, has battled homesickness since he arrived at the club but Bond says he is finally settling in to his new surroundings.
"I think Josh Simpson got to play his best WAFL game since he's been here and he gets to play with some really good quality people from Peel, as well as our players and we think that really helps,' he said.
Melbourne recruit Colin Sylvia, who has struggled to reach the Dockers' stringent fitness requirements during pre-season, suffered another blow on Saturday.
"Look he [Sylvia] just pulled up sore in the quad. We are working through it now we are really hoping that it's not too serious, we'll have a better idea with his and also Tanner Smith's tomorrow [Tuesday] but Tanner Smith, no doubt, will miss games and hopefully Colin we can get through," Bond said.
Coming off a significant operation on his achilles last year, Bond said defender Clancee Pearce still a couple of weeks away from being available for selection in the senior side.
"Look he was a little bit quiet for Clancee to be honest, but we're really pleased with the way Clancee has come back from his injury and he'll continue to have a bit more training and more games,' he explained.
'But he's an important player to us … certainly the last couple of years under Ross he's really found a niche in that backline area.'
The Dockers take on the Gold Coast Suns at Patersons Stadium this weekend, who are coming off an impressive round 1 win over Richmond.