By popular request, RVD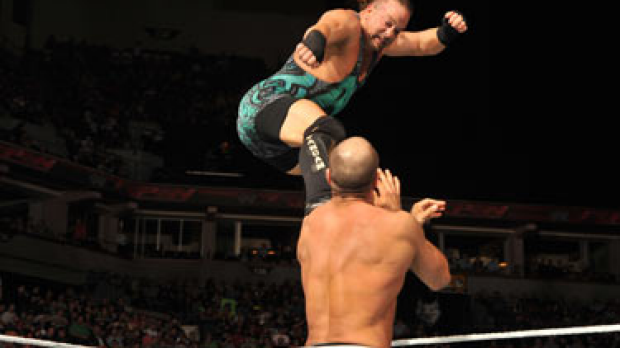 The WWE is heading the Perth Arena on Saturday August 9 for the WWE Live Tour.
Peter Vlahos ran a poll on Bouncing Around on whether to run a WWE interview and after an overwhelming positive response, Peter tracked down one of the biggest WWE superstars of all time in ROB VAN DAM and had a chat to him on Bouncing Around.
RVD talks about his long WWE career, how long he plans on going on for, highlights of his career, new WWE talent  coming through, and what can the WWE universe in Perth can expect to see at the Perth Arena on August 9.
Tickets to the WWE Live Tour on Saturday August 9 are still available at www.ticketek.com.au
Stay up to date on breaking news with 6PR on Twitter