Buswell loses licence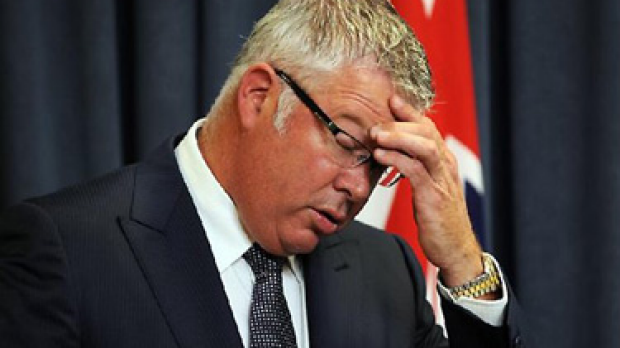 Troy Buswell has been fined and lost his licence after crashing into parked cars in Subiaco. The former treasurer didn't appear in the Perth Magistrates Court this morning, instead he entered an endorsed plea of guilty to all 11 traffic charges stemming from the incident.
Buswell was driving a Government car when he hit a pole and four parked cars in Subiaco in February – after he'd attended a wedding. He was today fined a total of three thousand 100 dollars – plus court costs – and disqualified from driving for 12 months. Mr Buswell stood down from Cabinet in the weeks after the crash – as he sought treatment for a breakdown.
Click HERE to listen to Senior Minister Troy Simpson speak on the incident