Buswell fails to explain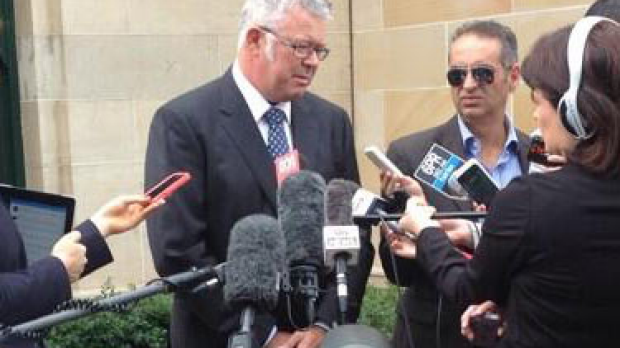 Troy Buswell has fronted the media ahead of his first day back in parliament dancing around answering questions about the Feb 3 incident that left 4 cars damaged and ended his role as state Treasurer. Listen to the conference here.
Former West Australian Treasurer Troy Buswell has declined to comment on claims he was drunk when he crashed his car several times on the short journey home from a wedding. 
 Mr Buswell quit cabinet after revelations he had a mental breakdown after crashing into the front gate of his Subiaco home in Perth's inner west while returning from the reception in the early hours of February 23.   
It later emerged he also smashed into four parked cars and a telephone pole.   He was last week fined $3100 and disqualified from driving for one year over 11 traffic offences committed on the journey.   
Mr Buswell, who remains the MP for Vasse, told reporters before his return to parliament on Tuesday that he had admitted to careless driving, failing to report an accident and failing to stop after an accident.   
'I have accepted the consequences of my action in relation to those matters,' he said.   But he would not comment when repeatedly asked whether or not he was drunk that night.   
A witness told police he had seen Mr Buswell barely able to stand as he entered his property.   The MP wasn't questioned by officers on the night or later charged with drink driving.
Stay up to date on breaking news with 6PR on Twitter