Busselton surfer buzzed by shark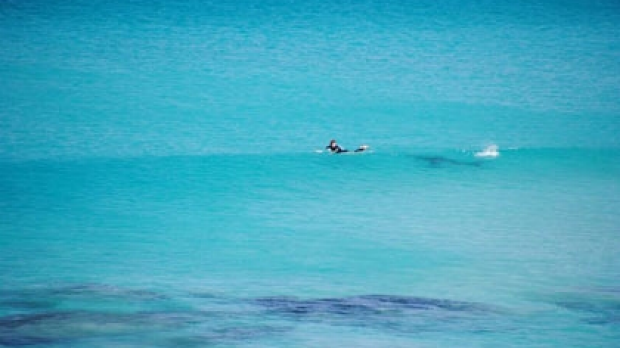 "If you're going to get chomped then you're going to get chomped – there's nothing you can do about it."
So said WA surfer Andy Johnston after getting buzzed by this three-metre great white shark at Esperance last month.
A small crew of surfers were surfing West Beach around 11am when car horns sounded from the nearby carpark signalling imminent danger. The rest of the crew did what they needed to do, dry docking themselves on the inside reef, while Johnston thought otherwise and stayed in the line up.
A LOCAL surfer had a close encounter with a shark at West Beach on Sunday.
Surfers and swimmers were alerted to the three metre white pointer about 11am on Sunday by car horns sounding from the car park above.
As surfers scrambled onto the reef, onlookers watched in fear for one surfer who appeared to linger in the water.
The surfer, Andy Johnston, said his casual approach was a decision made on adrenaline.
"I'd rather try to hold my ground against it and not freak out and make a commotion," he said.
Read More at Esperance Express