Businesses asked to prepare for easing of restrictions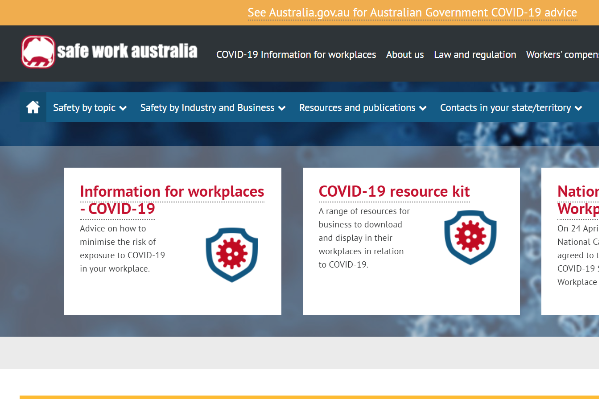 The Prime Minister is making the case to re-open the economy, as new figures show about 1 million jobs have already been lost. Treasury data shows that unless restrictions are eased, the economy will take a $4 billion hit each week.
To prepare for the relaxation of restrictions, businesses will be given help to make sure they have safe work environments.
National Cabinet agreed to a set of COVID-19 safe workplace principles with Safework Australia to be the single source of information.1300 pages, covering 23 industries are included on the website.
"It's not just about being able to go back into a workplace that is safe, but it's also about being able to do that confidently, said Mr Morrison.
"And lets not forget that when we move and start to ease some of these restrictions, of course you will see numbers increase in some areas, you will see outbreaks occur in other places. That's to be expected."
The aim is to have a sustainable COVID-19 safe economy in July 2020.  National Cabinet noted that some health measures will need to be in place for a considerable period of time including social distancing, strong hygiene and international travel restrictions. Some states may choose to maintain interstate travel restrictions.