Business leaders demand reopening plan in open leader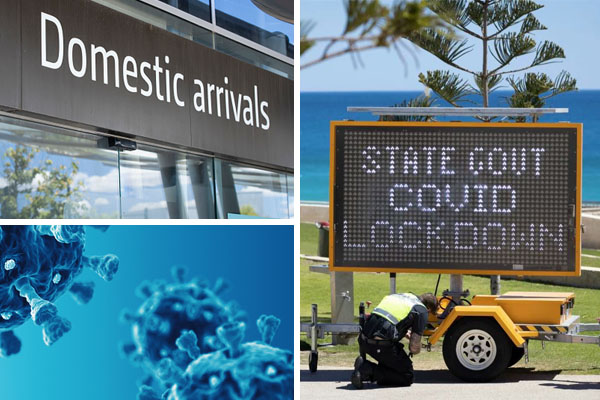 Senior business leaders from some of Australia's biggest companies are demanding all states and territories agree to a national plan to re-open the country.
More than 80 employers say providing a light at the end of the tunnel will encourage more people to get immunised.
WA and Queensland have warned they won't be bound by the National Cabinet agreement to re-open borders if New South Wales case numbers remain high.
The letter includes leaders from BHP, Woolworths, Coles, Telstra, Qantas, major banks and more.
"We have seen the effectiveness of lockdowns in suppressing the virus last year, and in slowing its spread today while we vaccinate the population as quickly as possible," the letter reads.
"At the same time, we can also see the impact of lockdowns on our people, on our customers, on our small business suppliers, and on communities and families right across the country. Australia is juggling a mental health emergency at the same time as a global pandemic.
"We ask governments to work together to implement the National Plan and chart a path out of the current lockdowns.
"Providing a light at the end of the tunnel will encourage more Australians to get vaccinated.
"We need to give people something to hope for, something to look forward to, something to plan around, and to be confident about their futures,"
Business Council of Australia CEO Jennifer Westacott said Mark McGowan needs to provide clarity about his plan.
"If he is not going to implement the plan that has been agreed by the National Cabinet, then what is the plan?" she told Gareth Parker.
"If it is not 70 per cent, if it is not 80 per cent, what is it?"
Press PLAY to hear why business leaders wrote the letter 
(Photo: Matt Jelonek/Getty Images)